Coming soon – Back by popular demand –
Anne R. Parks
Moving Oil
February 1st (Opening Reception at ART of Framing) through March 1st, 2018. 
Anne has been creating art since she was a child.  Now, after a 35-year career in communications, marketing and sales, she is working from her home as a fine artist.  With a BA degree in Art/Secondary Ed from DePauw University, she also teaches privately at the Art Museum of Greater Lafayette.
This special show will include new, large works inspired by the vast array of flowers and fields within the scope of her West Lafayette home.  With a focus on movement, lively color and alluring atmosphere, Anne paints with pure oils and a palette knife giving her paintings great depth.  She paints from sketches inspired by her photographs and also from life.
Much of her inspiration comes from Prophetstown State Park and other local parks.
Anne has been awarded locally and regionally and exhibits at many state and local art fairs and shows.  You may view all her work at anneparksart.com
Below are her three newest paintings.  They are all 24 x 48.
"Clouds Over Prairie"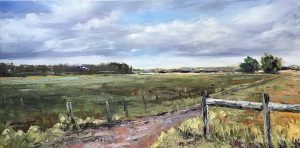 "Michigan Dunes"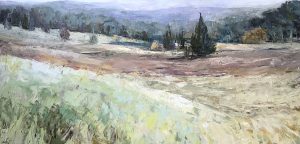 "Prairie View at Prophetstown"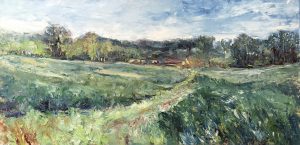 _________________________________________________________________________________
Art of Framing Inc. is excited to feature Mullanium by Jim and Tori.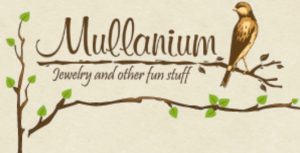 "Our unique collection is the result of over 20 years of collaboration. Many of our designs are influenced by nature and the world around us. We enjoy combining natural materials with found and recycled objects to give our designs a time-worn yet renewed feeling. We hope you enjoy each and every handmade piece."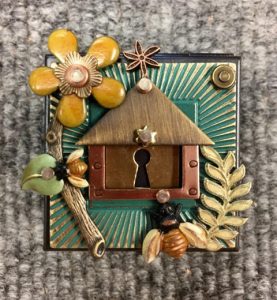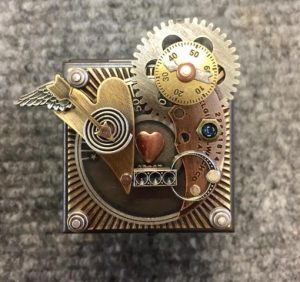 Boxes
"One of our most popular items are our wish boxes. Each box is hand painted, then painted and riveted together. Whether your favorite be a "meow" box, a "woof" box, or our most adored "tweet" box we try to create a lighthearted feeling in every one we design. A little surprise is placed in each box. Perhaps a key, a small rock, or maybe a tiny rosebud might be inside awaiting your wish.  Boxes with feet are 1  1/2″ x  1  1/2″ x  1″  and boxes without feet are 1  1/2″ x  1  1/2″ x  1″."
Song Birds
"Our fascination with birds and antique found objects is what inspired us for this collection.  In 1991 original decoys were passed on to us and they decorated Jim's studio for years.  In 2006 Jim decided to go through his boxes of old and damaged birds and have some fun.  He combined his love of mixed media with his vast collection of found objects and a new 3-D art form was born.  Before we knew it, our feathered friends had become amazingly popular and are a favorite of many collectors.  Each bird is hand made in our Florida studio using old carvings as our models.  The unusual relics we use such as croquet balls, binoculars and old toys give each inspiring bird their own personality. These sculptures give life to the once forgotten pieces of yesterday."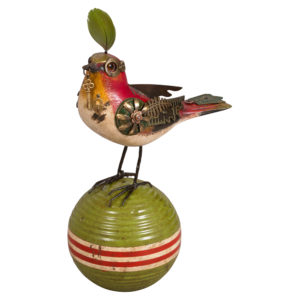 Jewelry
"Our hand made collection of earrings, pins, bracelets, and necklaces are a result of 20 years of collaboration. Each design is made with a variety of metals such as silver, brass, and copper. We achieve an array of colors by giving each piece a patinaed and/or hand painted finish. Many earrings and pins are hand stamped with various patterns which add to the individuality of each design.  Some of the elements we like to incorporate in our jewelry are glass cabochons, fresh water pearls, and old time pieces. All of the necklaces are made with sterling silver chain and come in a variety of lengths, and the earring wires are hypo-allergenic stainless surgical steel."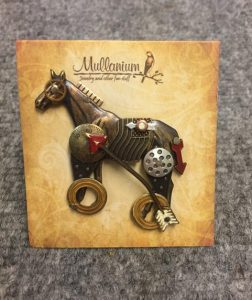 ---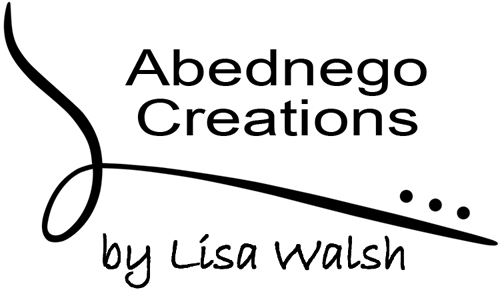 ---
Michelle Wood started building stained glass windows in the mid-90s while working as a stained glass apprentice.  Her glass journey led her to many churches and religious buildings to aid in the repair and restoration of deteriorating panels.
She continues creating custom windows for homes and businesses, providing repair services and also teaching glass classes.
Her bright nature-inspired pieces are often instantly recognized as her original work, and they have been given as gifts to customers all over the world.
Her work is the result of many years of glass experience and the appreciation for simple, clean design.