Thanks to Clayton Richard for posing with his Cubs Jersey that we framed for his dad.

What can be framed in a shadowbox?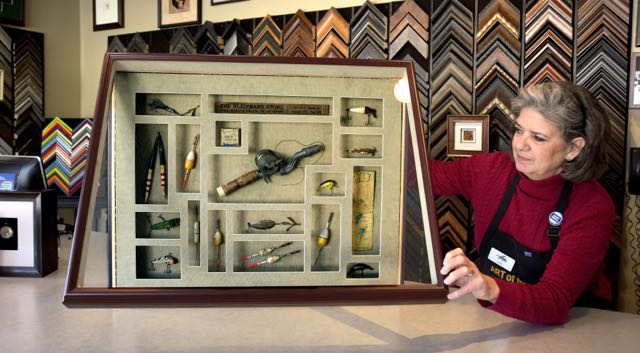 Almost anything can be framed in a wall-hanging shadowbox or enclosed in a glass showcase. We have many examples hanging in our showroom and on our website. We specialize in this type of memorabilia framing. Framing will not only allow you to enjoy such possessions but protect them as well.